4.1.1.4 Data Management
From wiki.dpconline.org
Community Forum | OAIS Community | OAIS Structure | OAIS Blog Posts | Active Topics and News
The functions of the Data Management Functional Entity are illustrated in figure 4-4.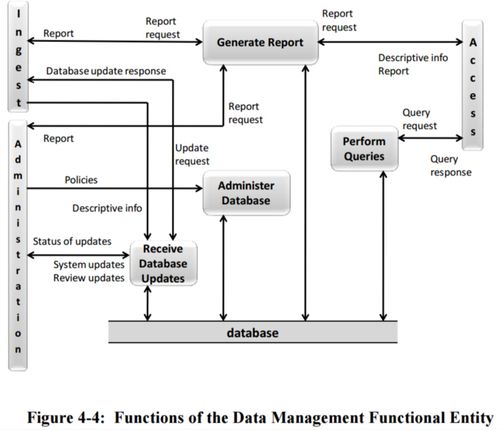 Figure 4-4: Functions of the Data Management Functional Entity
The Administer Database function is responsible for maintaining the integrity of the data management database, which provides a storage mechanism, which can be queried in some way, for storing both Descriptive Information and system information. Descriptive Information identifies and describes the Archive holdings, and system information is used to support Archive operations. The Administer Database function is responsible for creating any schema or table definitions required to support Data Management functions; for providing the capability to create, maintain and access customized user views of the contents of this storage; and for providing internal validation (e.g., referential integrity) of the contents of the database. The Administer Database function is carried out in accordance with policies received from Administration.
The Perform Queries function receives a query request from Access and executes the query to generate a query response that is transmitted to the requester.
The Generate Report function receives a report request from Ingest, Access or Administration and executes any queries or other processes necessary to generate the report that it supplies to the requester. Typical reports might include summaries of Archive holdings by category, or usage statistics for accesses to Archive holdings. It may also receive a report request from Access and provides descriptive information for a specific AIP.
The Receive Database Updates function adds, modifies or deletes information in the Data Management persistent storage. The main sources of updates are Ingest, which provides Descriptive Information for the new AIPs, and Administration, which provides system updates and review updates. Ingest transactions consist of Descriptive Information which identifies new AIPs stored in the Archive. System updates include all system-related information (operational statistics, Consumer information, and request status). Review updates are generated by periodic reviewing and updating of information values (e.g., contact names, addresses, access control and rights policies). The Receive Database Updates function provides regular reports to Administration summarizing the status of updates to the database, and also sends a database update response to Ingest.
--Please retain original text above for reference. Propose amendments or additions below this line or respond using the Discussion tab above--
---
Community Forum | OAIS Community | OAIS Structure | OAIS Blog Posts | Active Topics and News
These wiki pages are licensed under a Creative Commons Attribution-NonCommercial 3.0 Unported License. Attribute as "Community forum for digital preservation and curation standards http://wiki.dpconline.org/". The content on this wiki represents the opinions of the author and not the Digital Preservation Coalition. This wiki is not associated with ISO, the OAIS Standard or the CCSDS.